Deprecated: Assigning the return value of new by reference is deprecated in /www/wwwroot/pattayacondo.tgu1.com/plugins/content/extranews.php on line 47
Tuesday, 13 November 2012 12:40
It may not have the glitz and glamour of a Las Vegas or Atlantic City, but Pattaya in Thailand has long been a major tourist destination in Asia. Now it is emerging as a budding real estate development site.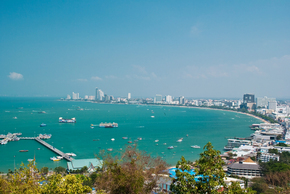 Pattaya sits on the east coast of the Gulf of Thailand, about 165 kilometers southeast of Bangkok. The city is within but not part of Amphoe Bang Lamung (Banglamung) in the province of Chonburi.
A total of 5,000 luxury hotel rooms will open in Pattaya over the next three years, with the new developments expanding out of central areas into the neighboring Sattahip and Na Kluea districts along the coast.
Friday, 02 November 2012 10:57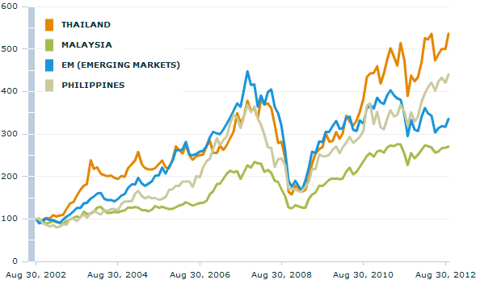 Figure 6
What Are Capture Ratio Spreads:
Capture ratios measure a fund's performance in up and down markets relative to the benchmark market index (in this case we used the Vanguard emerging markets ETF as the benchmark). The ratio in this article is calculated by determining each month the size and direction of the price change for the S&P 500; then determining the size and direction of the price change for the same period for the fund being evaluated; and then dividing the size and direction of the subject fund by the size and direction of the benchmark index.