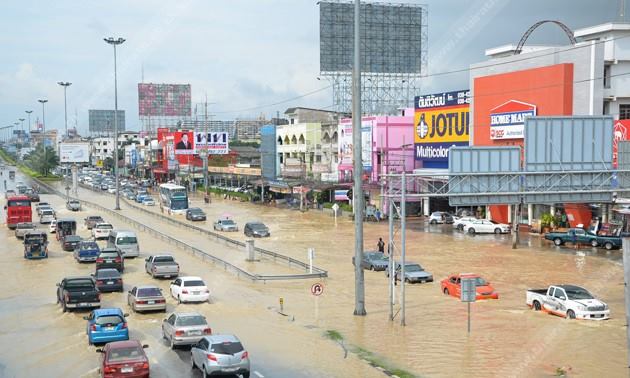 Once again we are all facinated by the water. Rainfall, incoming floods from the north and whatnot. People on the ground are desperately trying to protect their property as they should.
The folks living in a condo don't have to worry about this issue, maybe only the reception will need to defend themseleves with a bunch of sand bags.
Every time the water threatens us we see and upswing in condominium sales and inquires from Bangkok residents trying to escape this issue. There is an upswing to all this and that is that more and more Thais are starting to see the charm and beach life of Pattaya.
One of the latest interesting high ground offer is the pre-pre launch of The Clound condominium and te be absolutely sure of dry feet this project is on the Pratumnak Hill.