Deprecated: Assigning the return value of new by reference is deprecated in /www/wwwroot/pattayacondo.tgu1.com/plugins/content/extranews.php on line 47
Monday, 20 January 2014 14:19

Thailand
The condo market in Thailand is feeling the impact of ongoing protests and the Bangkok Shutdown, according to Knight Frank Chartered (Thailand) managing director Phanom Kanjanathiemthao, who says that most buyers are waiting for political tensions to ease before making a purchase. The protests in Bangkok have affected not only the capital city, but also Pattaya and Phuket, both of which have a heavy percentage of foreign buyers.
Tuesday, 29 October 2013 20:28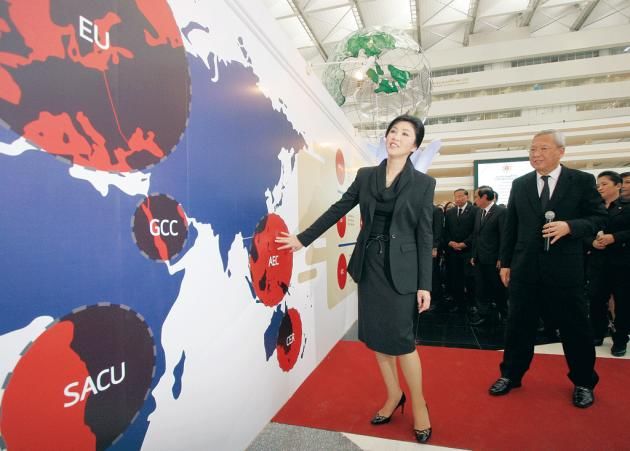 Thailand Prime Minister Yingluck Shinawatra said yesterday the government stands ready to go ahead with its Bt2-trillion transportation-infrastructure project as a means to prepare for enhanced Thai-Asean links and liberalised trade with both Asean and non-Asean partners.
Meanwhile, according to the commerce minister, state subsidies for agricultural products will be adjusted to strengthen the sector before the country joins the full Asean economic integration planned for January 1, 2016.